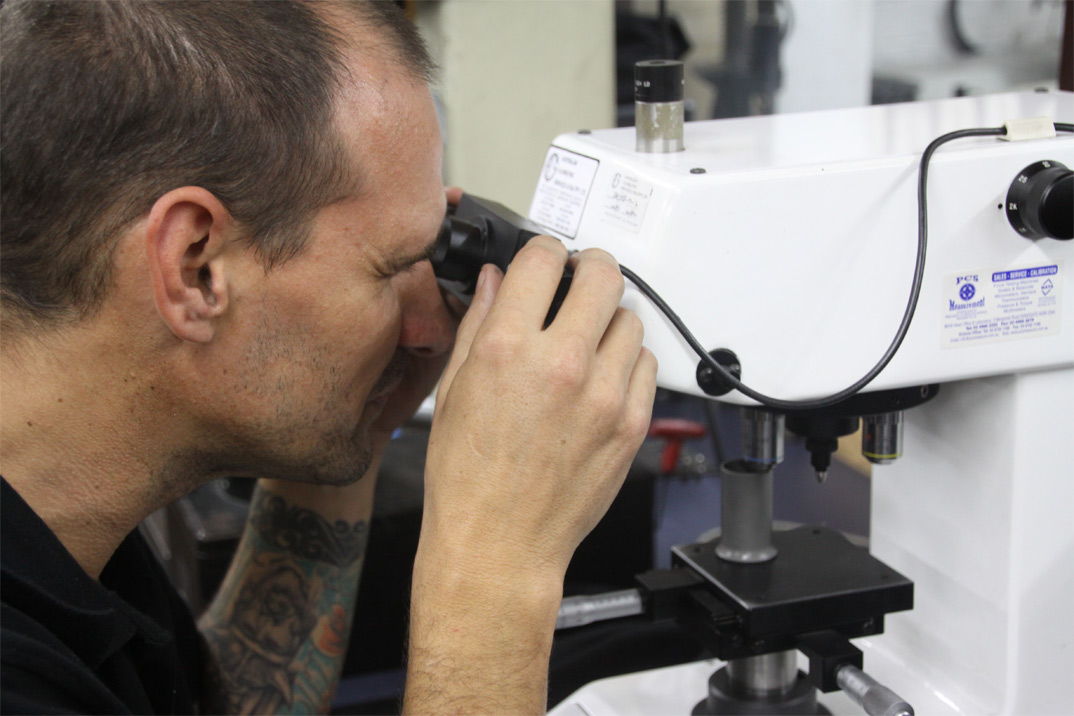 HTA offers a variety of non- destructive and destructive testing and inspection services to its clients complimenting the vast range of thermal processes it provides.
These services are delivered at the highest standard to quality and are derived from ASTM and Aerospace Specifications.
Services include hardness testing scales Rockwell, Brinell, Vickers and Micro Vickers to Spectrographs (Material Identification), Tensile Testing and Case Depth analysis for case hardening materials.
All of the following information should be included if possible. If uncertain, ask your heat treater before producing a specification:
The Testing Process or Procedure required.
Material: type, grade, and the standard from which it is drawn, with drawing, composition and mill certificate where available.
Any general standards applicable (national, international or company) that contain relevant details which must be adhered to.
Existing condition; e.g. details of any prior heat treatment, such as hardening and tempering, solution treatment and ageing.
The type(s) of testing required; e.g. hardness (Vickers, Brinell), tensile etc. and any special locations for testing or the removal of samples for test pieces.
Requirements for any special certificates or data to be provided by your heat treater.
Guidance and information is always available from our experience heat treatment professionals.
Our procedures and work instructions are fully documented under our AS 9100 and ISO 9001 quality management systems.