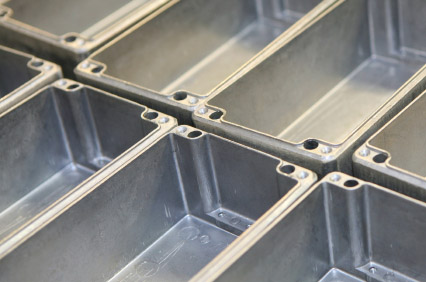 Aluminium is supplied in almost an infinite variety of shapes and sizes for use in industries as diverse as transportation (automobiles, aircraft, railcars), packaging (foils, food, beverage cans), building products (siding, structural) and sports equipment (bats) to name a few.
Aluminium has an excellent strength-to-weight ratio and is easily cast, fabricated, formed and machined.
The heat treatment utilizes alloying elements in the aluminum to further increase the strength and hardness for particular customer applications. A widely appreciated benefit of the hardening is the much improved machinability characteristics.